Water Filter Systems
Professional Plumbing & Design carries only the best Water Filtration Systems from manufacturers like Aqua-Pure®, Everpure®, Watts®, Cuno®, 3M, and Nuvo H2O™.
We carry under-counter drinking water filters, under-counter reverse osmosis systems, inline icemaker filters, whole house water filters, automatic water softeners, and salt/electric free water softening systems.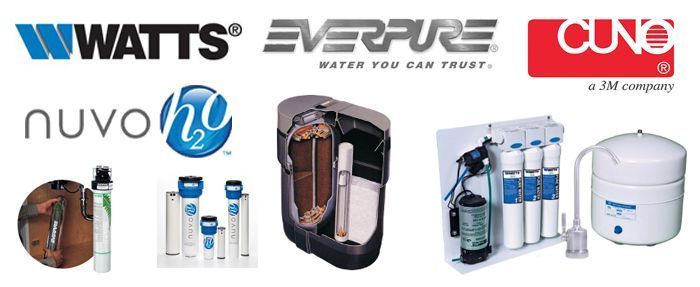 For more information, please visit the following websites:
Professional Plumbing and Design is based in Sarasota Florida. We offer residential and commercial plumbing services for Sarasota and the surrounding areas including Bradenton, Palmetto, and Venice.
If you are in need of a Plumbing Contractor – call the professionals at 941-355-5400, or click here to schedule a service call.