Plumbing Blog
If you are in need of a Plumbing Contractor in Sarasota, Bradenton, Venice or Palmetto – call the professionals!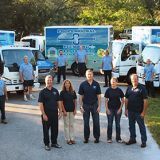 You probably received a letter, not that long ago, on "official" FPL letterhead, encouraging you to sign up for "Exterior Water Line Coverage" or a "Water Heater Repair and Replacement Plan" from HomeServe for just $3.99 to $6.99 per month, which is conveniently added to your FPL bill.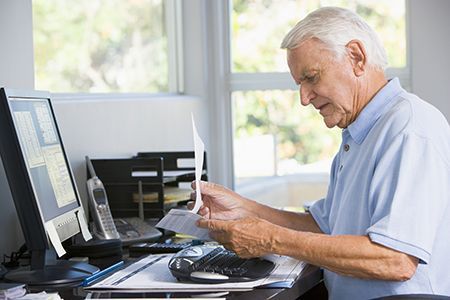 The letter claims that it costs $2,587 to repair an exterior water line and you probably already know how much you paid for your Water Heater but, for a small monthly fee, you can rest assured that, if anything happens, it will be fixed at no cost to you. Sounds like a good deal, right?
Not so fast…
HomeServe is not an insurance company. It's a privately-held company, owned by billionaire brothers George and Michael Karfunkel, and their Products aren't affiliated with, or officially endorsed by any utility provider. HomeServe contracts with local water and power companies to provide services that are financially beneficial to the utility company and HomeServe – not you.
HomeServe USA, HomeServe's parent company, has attracted a lot of bad press over the years because of their controversial marketing practices. Homeowners across the country have alccused the company of engaging in deception by sending out mailers that appear to come from local governments or utility companies.
They even have a website, www.fples.com, that looks like FPL but, if you read the disclaimer, you'll see that FPLES is an unregulated subsidiary of FPL. The Water Heater Repair and Replacement Plan is offered by FPLES, not FPL, and it is managed by HomeServe, an authorized representative of ServicePlan of Florida, Inc. HomeServe is an independent company, separate from FPL and FPLES.
Proceed with caution!
If you're thinking of purchasing an "Exterior Water Line Coverage" plan, you should know exactly what it covers, what it doesn't cover, and what conditions void the contract. For example, HomeServe will not cover "pre-existing conditions" like longstanding leaks or claims arising from "acts of nature" like a flood or hurricane. These plans only cover the normal wear and tear associated with underground plumbing which, typically, lasts a very long time.
It is very unlikely that your exterior water line will fail without warning.
If your home is less than 40 years old, chances are you have a PVC water service line which is much less likely to fail. If you live in a much older home, chances are the water line has already been replaced at some point along the way. Your septic/sewer line, which is not covered by this plan, is far more likely to fail than your water line.
And, if it does fail, is it really that expensive to replace a water line?
If your water line were to fail, it would not cost $2,587 to replace. The average cost to replace a water line is about $1,300 and about $300 for a typical repair. The inflated price is just a tactic used to scare you into signing up for the coverage. And remember, your water line is not covered in the event of an accidental rupture, only normal wear and tear.
But what about the Water Heater Repair and Replacement Plan?
If you read the fine print there's a 30-day waiting period for repairs and a 90-day waiting period for replacement and there are many things excluded from the coverage. Basically, anything other than the actual tank is not covered. Which means that things like the water lines going to and from the Water Heater, electrical wiring, accidents, defects, pre-existing conditions or "negligence" are not covered.
Another thing to consider is that HomeServe does not have its own technicians and they don't typically use local contractors, so who are you going to call if there's a problem after a repair or replacement?
HomeServe uses contractors from outside your area who need any work they can get – these guys are not the cream of the crop. A reputable Plumber would never work for a company like HomeServe because these companies do the bare minimum, they try to get out of replacing anything, and they pay contractors as little as they can get away with for the work.
A great alternative would be to sign up for the Professional Plumbing & Design Pro Club which does cover anything in your home that is related to plumbing. Pro Club members get priority service, free yearly safety inspections, and a 10% discount and 2-year guarantee on all repairs and replacements. Best of all, the $4.95 monthly investment accrues and can be applied to any future service!
Why People Choose Professional Plumbing:
On time or it's free guarantee
Because we know your time is valuable, we will arrive at your home, ready to assist you, within a precise appointment window or your service charge is free.
Up-front pricing
You won't have to wonder how much your repairs will cost, because we will give you the price up front, with options, before we do the work.
100% satisfaction guarantee
If you are unhappy for any reason, we will re-do your repair for free. If you are not 100% satisfied, we will do whatever it takes to make you a 100% satisfied customer.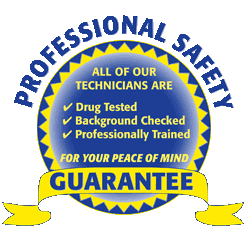 Professional Safety Guarantee
All of our technicians are drug tested, background checked and professionally trained for your peace of mind.
Red Carpet Treatment
We will treat your house like a castle and always clean up after ourselves. We'll give you our "red carpet treatment" and our technicians will wear shoe covers to protect your carpet and floors!
No answering machine or voicemail!
We will always be there for you. Our phones are staffed 24 hours a day so you can always speak to a live person.
The Seal of Security and Confidence provides Peace of Mind!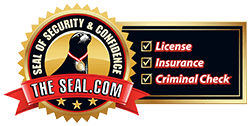 The Seal.com verifies license, insurance and customer service. They perform yearly nationwide criminal background and sex offender checks on the actual employees interacting with your property or family.